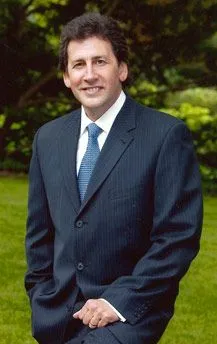 Dr. Gary A. Orbach
New York, NY Dentist
Gary A. Orbach, D.M.D.
Dr. Gary A. Orbach has been practicing dentistry for over thirty-five years. A New York native, He is committed to the highest standard of treatment for his patients. His friendly, personable nature combined with his extensive background guarantees you a pleasant, relaxing and most of all stress-free visit.
For undergraduate school, Dr. Orbach attended the University of New York at Stony Brook where he received his undergraduate degree in biology. While there, Dr. Orbach completed an impressive research paper on bone metabolism, which was published in the International Association of Dental Research.

In 1986 Dr. Orbach attended The University of Pennsylvania School of Dental Medicine. Continuing his education at Colombia of University, Dr. Orbach received a post graduate degree in Prosthodontics in 1988. Dr. Orbach believes in promoting the education for new dentists, therefore he served as a clinical instructor at Columbia University in the department of Prosthodontics.

Dr. Orbach has years of experience under his belt. He participated in a program dealing with maxillofacial prosthodontics at Memorial Sloan Kettering Hospital in New York, as well as a program in removable prosthodontics at the Bronx Hospital. He also partook in all facets of general dentistry with emphasis on emergency care, oral surgery and treatment of medically compromised patients at Beth Israel Hospital in New York.

Dr. Orbach is a standing member of the American Dental Association, the American College of Prosthodontics, The Dental Society of the State of New York, and the First District Dental Society of the State of New York. He has a license certificate not only for the state of New York, but New Jersey and Florida as well. He regularly participates in professional seminars and continuing education courses to keep up with new dental techniques and technology.

When he isn't working, Dr. Orbach greatly enjoys gardening, reading, golfing, skiing, scuba diving, and spending time with his wife and kids. With seven children. Dr. Orbach is a family oriented man who brings his fatherly care into his dental practice, providing patients with the finest dental care, sensitive and unique to each patients needs, to ensure that they have the best dental experience.